February 24, 2023
Oribe Hand, Body & Fragrance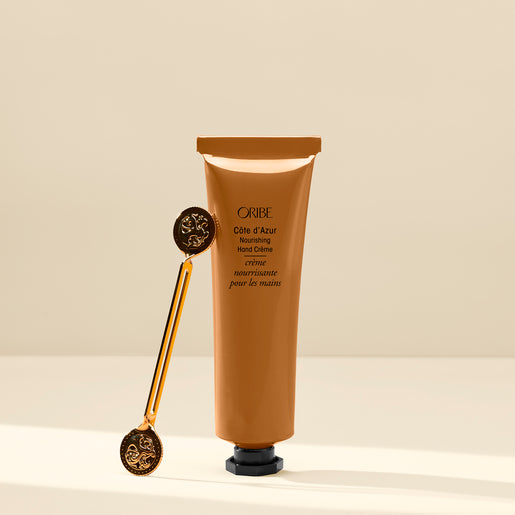 Renaissance is excited to offer a selection of Oribe Hand, Body & Fragrance products. If you love Oribe - these are must haves! As with all Oribe products, they are highly concentrated, so a little goes a long way!
Cote D'Azur Revitalizing Hand Wash - This rich lather gently cleanses hands while it nourishes and prevents dryness. Leaves hands feeling soft and smooth. Envelops skin in the signature Côte d'Azur scent. *Eco-friendly refill pouch also available. $45
Cote D'Azur Nourishing Hand Creme - This fantastically rich creme revitalizes hands and lightly scents with their signature Cote d'Azur fragrance. A luxurious blend of oils and shea butter hydrates and repairs, making it perfect for everyday use or as an overnight treatment. This non-greasy formula, absorbs instantly - leaves skin felling soft and smooth. $65
Oribe Cote D'Azur Perfume - The much-celebrated signature scent for our hair care line was created by one of the oldest French fragrance houses, providing us with the perfect foundation for a fine perfume. With its sun-drenched notes of Calabrian bergamot, white butterfly jasmine and sandalwood, Côte d'Azur embodies the glamour and heat of the legendary destination. Available in 50mL and 4.5g Rollerball sizes. 50ml $131  Roller $40
Cote D'Azur Restorative Body Creme - This restorative creme is infused with our signature Côte d'Azur fragrance. Envelope your skin in this rich formula that smooths, softens and hydrates. $81
Experience the ultimate in skincare luxury...