KMS Head Remedy Sensitive Solid Shampoo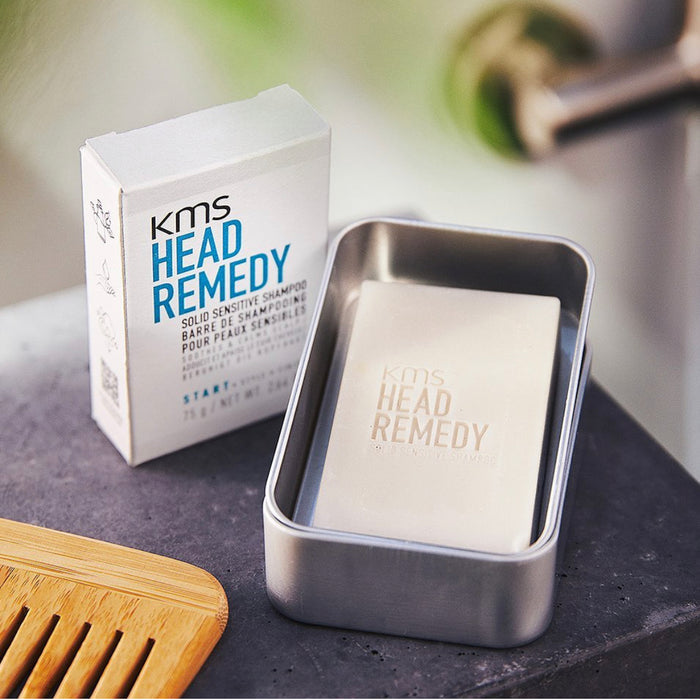 KMS Solids Shampoo bars are formulated to save water, reduce plastic, packing materials and lessen CO2 emissions.
No Sulfates, Silicones, Alcohols or Synthetic Colorants!
HEAD REMEDY:
Concentrated, travel-friendly.
Removes build up from hair products, minerals, pollutants and hard water.
Gentle enough for daily use and sensitive skin/hair.
Leaves hair clean and healthy-looking.