Essential White Creme Lumiere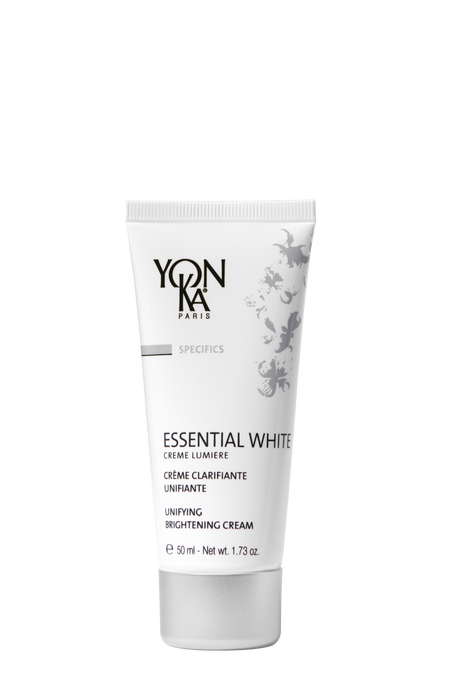 UNIFYING BRIGHTENING CREAM
Enriched in time-defying vitamin C, this hydrating cream visibly reduces the appearance of discoloration. In just a few minutes, the appearance of discolorations fades away, your complexion is enhanced, evened out, brighter and radiant.
Your skin glows with new-found illumination, and remains perfectly comfortable and balanced.
Essential ingredients: time defying vitamin C, apple extract, hyaluronic acid with high molecular weight, beech bud peptides, vit.A, E.