Eau Micellaire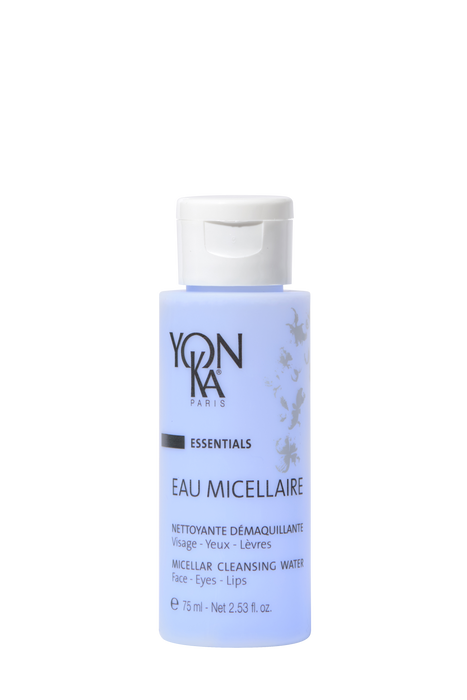 CLEANSING MAKE-UP REMOVER WATER
FACE - EYES - LIPS
This "intelligent" cleansing water combines expert make-up removing agents. Thanks to its micellar technology, it gently captures impurities and removes make-up perfectly from the face, eyes and lips.
• No rinsing is required
• In one quick and efficient wipe, the micellar water leaves your skin perfectly clear, fresh,  toned and comfortable.
Essential ingredients: sea lavender, gentle micellar cleansing agents, polysaccharides, sodium PCA, essential oils of rose and chamomile, Quintessence Yon-Ka*.
*Also available in 75ml Travel Size.